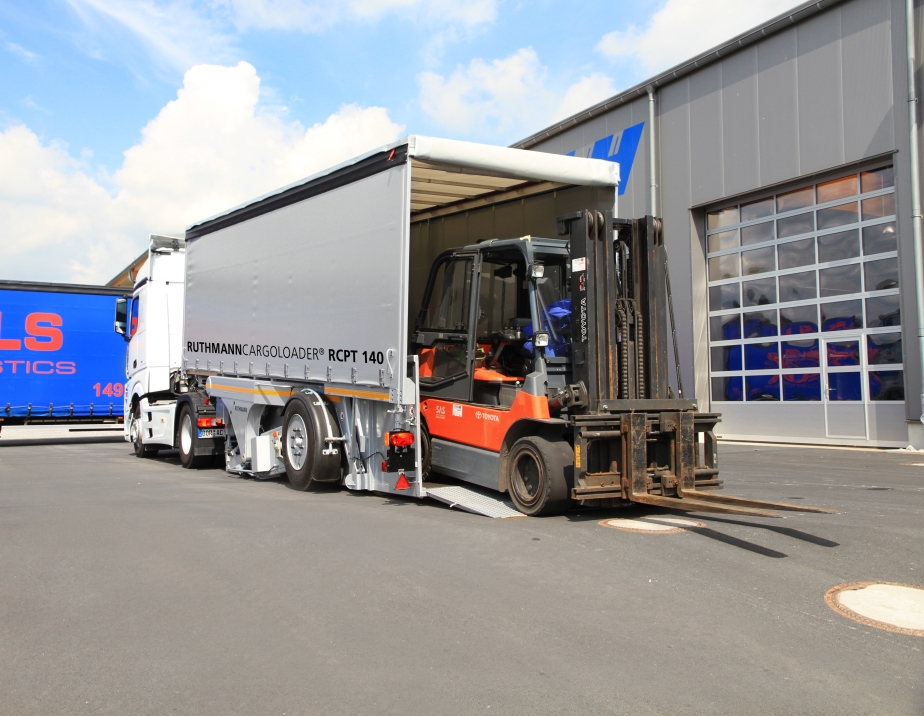 Fast, versatile, and multifunctional!
Our trailer-version RCPT 140/155 with a payload of up to 8,000 kg and a GVW of 12,000 kg, the RCPT 155 offers enormous advantages when it comes to functionality and versatility.
Within seconds, the entire cargo area can smoothly be lowered to ground level or raised to a height of 1.6 metres. The conventional cargo area is large and sturdy enough to transport vehicles, and forklifts. It can also accommodate refrigerated containers (food & beverages), machinery, pallets, etc. The RCPT 155 is often used by manufacturers, retailers, and municipalities who enjoy the benefits of this impressive model. In these sectors, cargo areas/containers often serve as temporary storage units. Maximum transport versatility and huge payload capacity is what makes this innovative semi-trailer model so unique. The RCPT 155 can be coupled to every type of truck.
CARGOLOADER® RCPT 155
Room for hand pallet truck
1
Gross vehicle weight
12.000 kg
Cargo area height smooth adjustable
0-1.6000 mm
Cargo area width
1.640 mm
Cargo area length
5.250 mm (can be adjusted to individual needs)