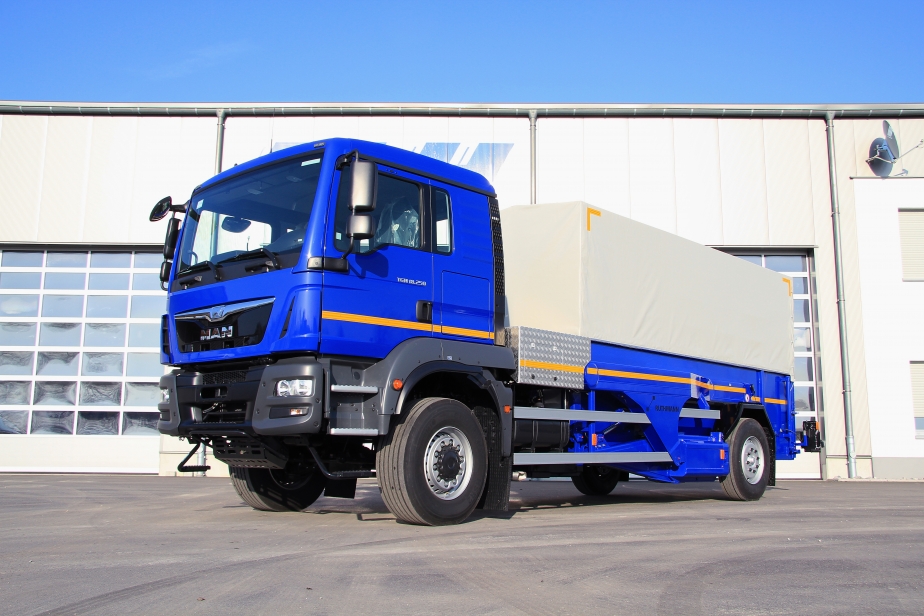 Powerful, versatile, and reliable!
The difference between the RCP 140.1 and RCP 155.1 lies in their payloads. The RCP 140.1 has a wider cargo area and can transport goods weighing up to 5,805 kg. The RCP 155.1 is narrower but has a 7,375 kg payload capacity.
The cargo areas on both can be smoothly adjusted from 0 to 1.6 metres. The low-lying floor, in drive position, ensures that even large items (machinery, forklifts, scissor lifts etc.) can be transported, without exceeding the permissible 4 m height restriction. The new MAN front end provides sufficient power, even on longer routes.
CARGOLOADER® RCP 155.1
Room for hand pallet truck
1
Gross vehicle weight
15.800 kg
Cargo area height smooth adjustable
0-1.6000 mm
Cargo area length
5.250 mm (can be adjusted to individual needs)