CARGOLOADER® PARALLEL-FUNCTIONS
Load and unload anything, anywhere!
Our CARGOLOADER ® parallel offers highly-efficient solutions to many different transport assignments. Goods of all types are transported ergonomically, efficiently, and conveniently.
The advantages are most noticeable on short to medium routes where items are loaded and unloaded frequently.
There is a vast selection of cargo areas and containers available, specifically designed to suit your individual needs.
When loading and unloading, the CARGOLOADER® provides unprecedented safety from start to finish.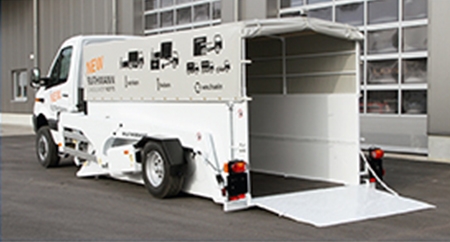 Lowering parallel to ground level
The entire cargo area can be lowered to ground level in seconds for maximum loading/unloading convenience.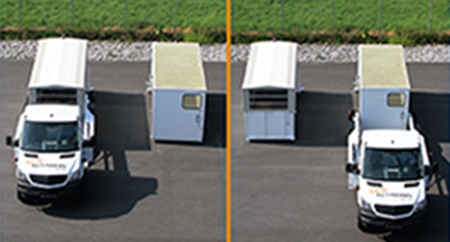 "Container hopping"
Transport trash in the morning, food at lunch time and parcels in the evening. With the CARGOLOADER ® - interchangeable system many different tasks can be carried out on a daily basis. Using only one vehicle with different cargo areas and containers makes great economic sense. There is no limit to the types of assignments that can be carried out.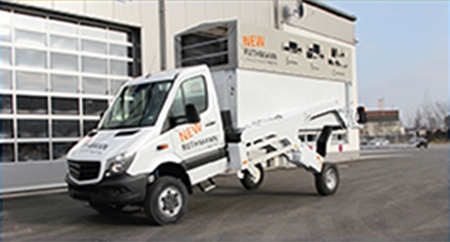 Lifting – from ground level to 1.6 metres in seconds
Within seconds, the entire cargo area can be raised from the ground level to 1.6 metres for easy loading/unloading at ramps and steps. Shunting is possible during the entire process.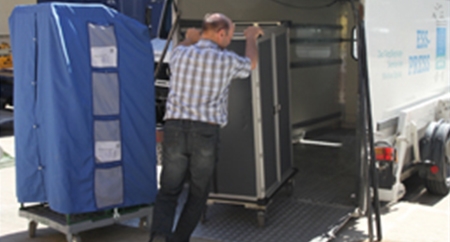 Efficient and ergonomic transport on short to medium routes
If goods need to be loaded and unloaded frequently on short and medium routes, the CARGOLOADER ® provides the perfect solution. This innovative vehicle is more ergonomic and economic than any other transport system, regardless of the task or location.