CARGOLOADER® PARALLEL-APPLICATIONS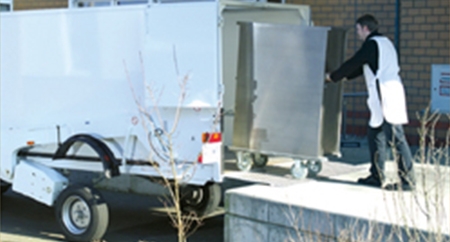 Distributing food with the RCP 50.1
With the CARGOLOADER ® RCP 50.1, food and beverages can easily be transported using the new interchangeable system.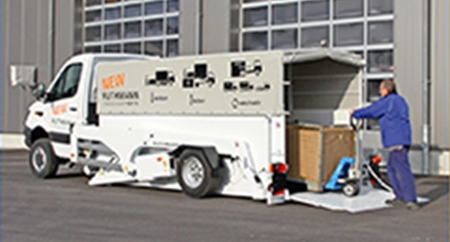 Distributing industrial goods with the RCP 75
Because of its amazing versatility, the RCP 75can also be used to distribute industrial goods.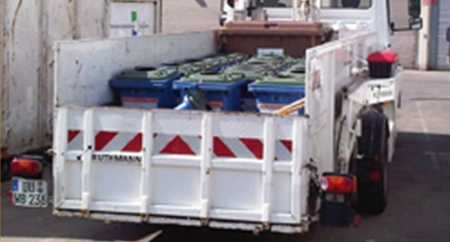 Transporting waste with a variety of models
The multifunctional features of RCP series models allow garbage containers and disposal bins to be transported safely and efficiently.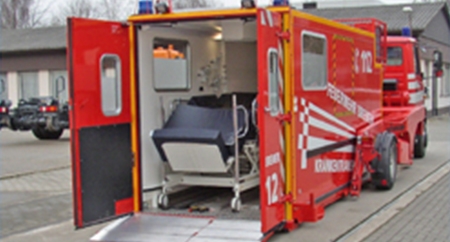 Transporting obese patients with the RCP 75 
Ground level accessibility makes it possible to transport obese patients.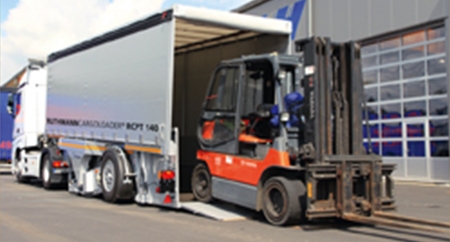 Transporting heavy machinery with the 
RCP 155.1/ RCPT 155
Because of the extremely low-lying floor, the cargo area is able to accommodate large and heavy machinery/vehicles most effectively.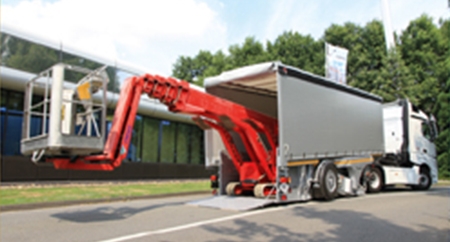 Transporting construction machinery with the RCP 155.1/RCPT 155
The RCP 155.1/RCPT 155 is the perfect way to transport construction machinery and equipment.